EECS Logo
Instructions for use of EECS logos. The EECS logo should be used according to the document "EECS Trademark Regulations". The version to be used depends on the size, colour and background of the logo on the material in which it is used.
Black and white version
If the logo is to be printed in black and white, then the black and white logo may be used.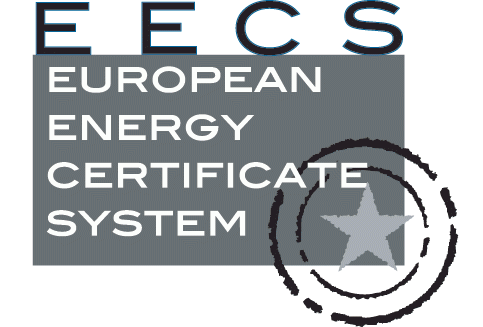 Full colour version
This version of the logo with the text "European Energy Certificate System" may only be used when the logo is larger than 27 mm (note: 13mb file).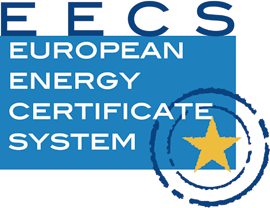 Small version
When the logo is smaller than 27 mm, then the version of the logo must be the one without the text.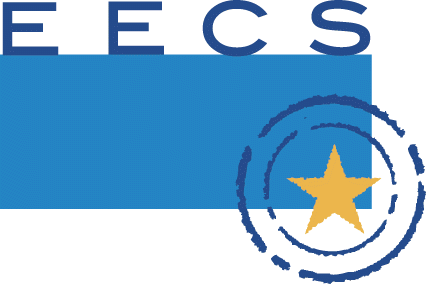 Transparant logo 
There is also a transparent version of the EECS logo without a white background: this is intended for use on slides with a coloured background.