European Residual Mix
The residual mix is a key tool for avoiding double counting of the same amount of electricity from a certain energy source.
Revised Residual Mix calculation methodology (from 2020)
Download
Starter Kit for Basic Implementers of the RE-DISS Best Practice Recommendations
Download
RE-DISSII RM EAM Calculation Methodology (for period to 2019)
Download
This is explained in detail in the Best Practice Recommendations from the RE-DISS project.
AIB is updating the Residual Mix calculation methodology to overcome issues with the previous methodology. The reasons for change and the new methodology are downloadable from this page. This methodology was subjected to an initial round of consultations in December 2019, and further comments to this methodology were invited by 15th March 2020. A webinar was held on 10th March 2020 to present this methodology and providing occasions for questions, and presentations given are downloadable below:
RM Webinar: Introduction on Residual Mix and European Attribute Mix - Markus Klimscheffskij (PDF)
Download
RM Webinar: Introduction on Residual Mix and European Attribute Mix - Markus Klimscheffskij (PowerPoint)
Download
RM Calculation Methodology - Antii Kuronen (PDF)
Download
RM Calculation Methodology - Antii Kuronen (PPT)
Download
AIB has published the Residual Mixes and European Attribute Mix of 2020.
The calculation was carried out by Grexel Systems Ltd on behalf of AIB, assisted by Ostfoldforskning and Ecoinvent.
Since 2020, the AIB Residual Mix calculation has been done according to the Shifted Issuing Based Methodology. See the full report.
Highlighted results from the calculation:
The European Attribute Mix for 2020 is 7.59% renewable, 31.38% nuclear and 61.02% fossil. The change to last year is (respectively) +2.15%, -9.64% and -7.49%. The renewable share increased for a second year in a row, but for this year it is clearly attributed to the pandemia affecting the production mixes.
In line with the EAM, on average the residual mixes showed an increase in the renewable share: 10.8% (+1.5 compared to 2019) renewable, 35.6% (-0.2) nuclear and 53.5% (-1.3) fossil.
The volume of reliably-tracked electricity origin grew from 1068 TWh to 1179 TWh.
The share of untracked consumption has continued to decrease and is now 62.0% (67.3% for 2019).
For 2020, there is already six countries which are full disclosure, or close to it. Austria, Netherlands and Switzerland have full disclosure by regulation. In addition to those, in Luxembourg (0%), Ireland (0.75%) and Sweden (15.1%) the untracked consumption is on a very low level.
Luxembourg had more cancellations than what is the national consumption. This is possible because of the methodology that there is a slight disconnect between electricity consumption and transaction-based GO cancellations. In practice, as Luxembourg is not full disclosure country by regulation, this could be a bit of problem. However, Luxembourgian authorities calculate national residual mix with a bit different methodology. If they would follow the Shifted Issuing Based method as done for the AIB calculation, then one potential way to handle the residual mix question would be to nominate the European Attribute Mix as national residual mix.
Ireland is very close to similar scenario, but with the Untracked Consumption at 0.75% the residual mix can still be calculated.
Widgets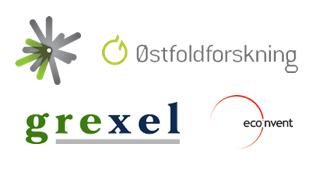 2020 European Residual Mix